---
Buy in the next
for estimated delivery on
---
$0.00 exc. VAT
$119.88 exc. VAT
---
Sorry we're out of stock!
We can let you know when it's available again, just enter your email address below.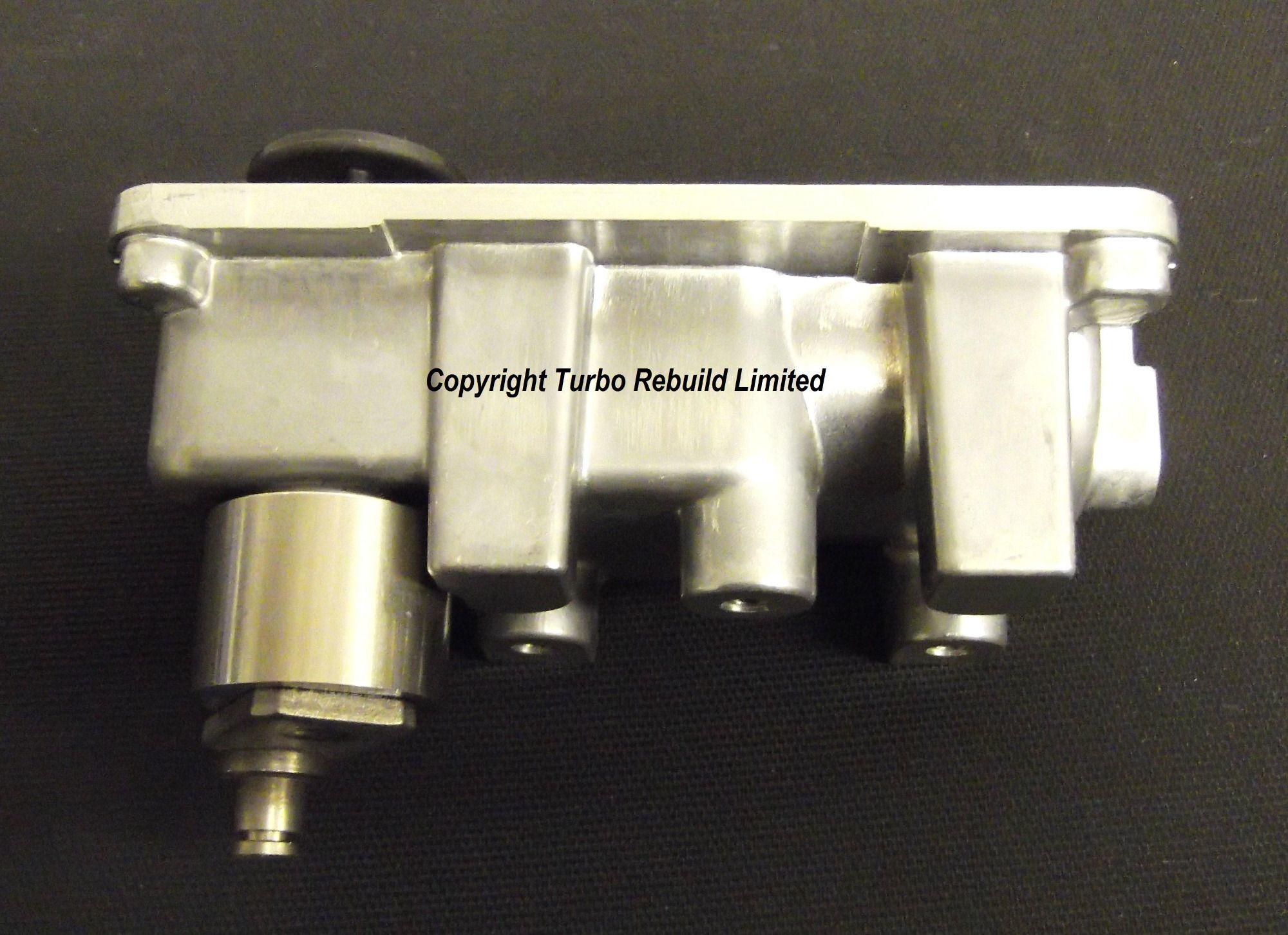 Garrett Electronic Turbo Actuator Wastegate Gearbox (Hella Style)
Description

The Garrett turbo electronic actuators are currently the biggest reason for turbochargers requiring replacement in the automotive industry (electonic actuator-equipped turbochargers).

The VNT equipped turbochargers often develop sticking VNT due to short journeys and other engine related issues. This causes the VNT to stick in position. Subsiquently, the electronic actuator cannot adjust the VNT position and whilst trying to force the VNT linkage, breaks vital gearing inside the actuator or - even worse - burns out the motor.

Until now, this meant a costly replacement of the COMPLETE turbocharger... NOT ANY MORE!

These new, aftermarket Garrett electronic actuator gearboxes come complete and ready to fit in place of the original electronic actuator. Simply remove the 6 securing clips from around the unit and carefully lift the black cover. Refit cover on the new electronic actuator gearbox and refit clips... JOB DONE!

 

Unlike many of the cheap Chinese replica units, these units offer:

OE motor to ensure reliability

The same high quality material to produce the gearing

A hardened pin to reduce wear to the actuator arm

 

If your turbo electronic actuator unit is showing issues on diagnostic equipment of actuator faults, this is the solution. This is the only way to ensure that the vital mechanical sections of your turbo electronic actuator are performing 100% correctly.

 

CHOOSING THE CORRECT GEARBOX

To select the correct gearbox for your unit, please identify the "G" number of your original unit. The number is found on the centre of one of the longer sides of the gearbox as below. Simply choose the matching "G" number in the drop down box

 

NOTE: This is the gearbox only and does not include the black electonic board or indeed any of the electronic contol equipment. You must ensure that the electronic board is damage free prior to fitting this gearbox.

Prior to refitting the actuator to the turbo, you MUST ensure the variable vane is completely free and not showing any signs of restriction in its travel.  If you require assistance with sticking VNT, please contact us.

or check out our VNT cleaning service.