Universal Ball Bearing Turbochargers
Universal Ball Bearing Turbochargers
SCROLL TO SHOP
Enhanced Turbo "Storm" range of universal performance ceramic dual ball bearing Turbocharger are universal fitment and ready to propel you and your car to the the top of the leader board! Suitable for the road and all other types of motorsport, the Storm range of ball bearing turbocharger are ready to compete.
Each unit is assembled by one of our own in house Turbo technicians who have a love for motorsport, but also a passion for quality and are meticulous and methodical in the work they undertake.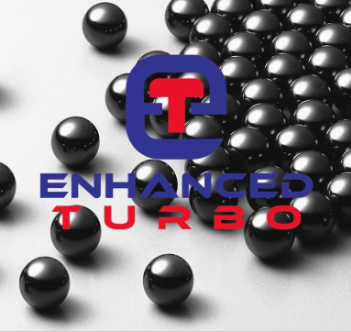 With various turbine housing options inc V-Band, T3 and T4 turbine inlets, there is an option for most, ensuring fitment is as hassle free as possible.
Our worldwide supply chain of component manufacturers undertake strict quality control at the manufacture stage, with further quality control checks being completed through the balancing stages and final assembly.
Each Storm Turbocharger is precision balanced in 3 stages, ensuring reliability, low noise and most importantly the best possible performance.
Ready to Storm to the front of the grid? Scroll down to buy your new Storm ball bearing turbocharger.
Compressor Wheel Options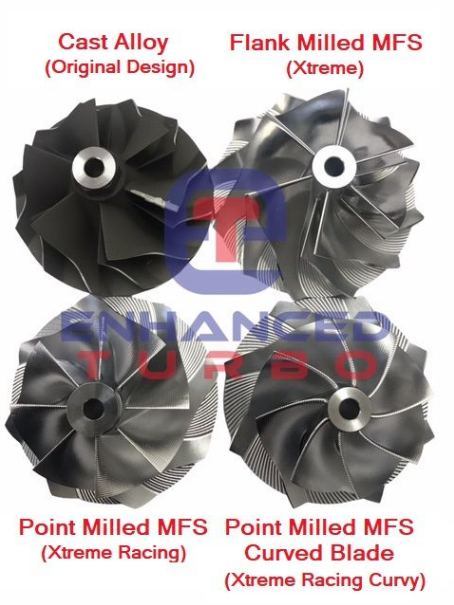 All of the Storm range of turbocharger come with 3 compressor wheel options. All 3 options are improved from traditional cast alloy compressor wheel.

1 – Flank Milled – Flank milled billet compressor wheels are machined by a 5 axis CNC machine from forged billet alloy. Flank milling is the machining style which is fast and efficient for most aero designs. Strong and efficient at a good cost, these wheels offer up to 20% more efficiency than original cast compressor wheels.
2 – Point Milled – Point milled compressor wheels, like flank milled, are machined by 5 axis CNC machine from forged billet alloy. Point milling is a machining process which allows much more intricate machining to compressor wheels shape, profile and as such improved the aero dynamics over the flank milled wheel, by as much as 2%. As machining by point milling technology results in a more efficient aero package, it does come with the downside of production times and costs are increased (up to 22% more efficient than original cast compressor wheels).

3 – Point Milled Curvy – Point milled curvy compressor wheels are produced in the same way as a standard point milled compressor wheel. The difference between these wheels is the blade profile, which is typically curved across the induced. Although every single application returns different results, and with many different types of curved wheel on the market, our feedback has found the curved design of our wheels commonly outperform other curvy style compressor wheels, including the "snake curve" style of wheels which have become popular in the industry. These are up to 25% more efficient than original cast compressor wheels.

If you cannot find the turbo you are looking for, contact us.