---
Buy in the next
for estimated delivery on
---
$0.00 exc. VAT
$3.95 exc. VAT
---
Sorry we're out of stock!
We can let you know when it's available again, just enter your email address below.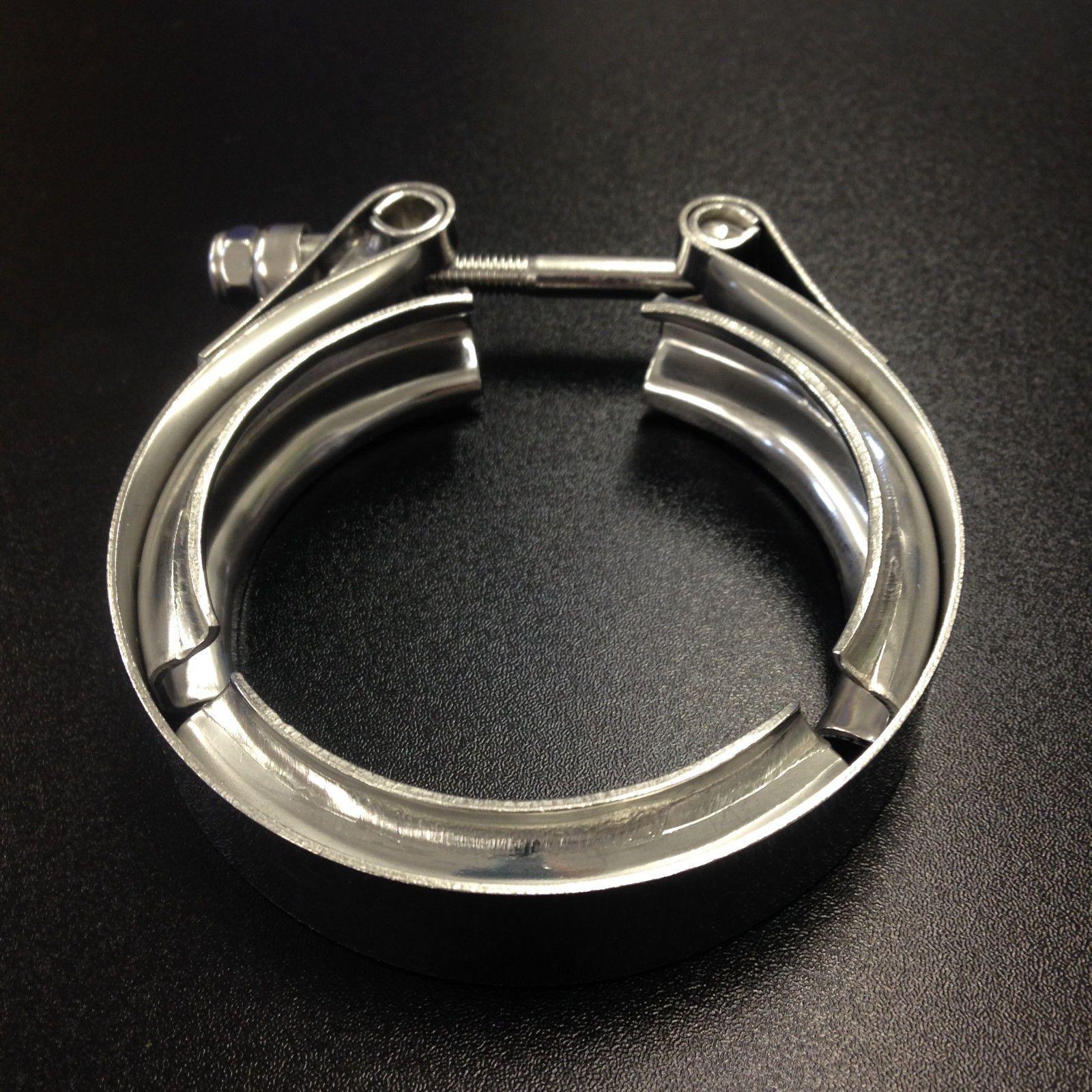 Turbocharger V-Band Clamp (Common Stainless)
Description

Specification:

Polished, common stainless steel band with M6 zinc-coated, mild steel threaded, inc zinc nylock nut.

Torque Rating: 5NM

Sizes: Various (see menu)

 

NOTE: V BAND CLAMPS ARE MEASURED FROM THE EXHAUST INSIDE DIAMETER (ID).

I.E. IF YOUR EXHAUST ID IS 2", YOU NEED A 2" CLAMP.

 

CORRECT TIGHTENING OF YOUR V BAND CLAMP


Correct fitting of a V-band clamp is vital for correct operation and to ensure you do not suffer premature failure.


V-band clamps are NOT tightened excessively. They are designed to pinch the mating flanges together whilst allowing movement through expansion and vibration. Over tightening can damage clamps, flanges and in worst case pipe work. 

To mount your V-band clamp, butt mating flanges together and fit clamp. Tighten clamp to a torque setting of 3.5 Newton Metres (NM). Then using a rubber mallet, tap around the mating flanges to allow the joints to fully centre and sit without any unequal load. Then increase torque to its final torque setting of 5 Newton Metres (NM).

Further tapping with a rubber mallet to removing any uneven load from the clamp or flange is beneficial whilst checking the torque setting stays at its rating of 5 Newton Metres (NM).