Turbo Parts & Turbocharger Spares
Turbo Parts by Turbo Rebuild
Another Turbo Rebuild speciality is the supply of Turbocharger Parts.
We can supply both Genuine and Aftermarket Turbo Parts and Turbo Spares for most turbochargers from the main turbocharger manufacturers like Garrett and Borg Warner.
If you don't require a complete turbo, only a Turbo Part like a new Turbo CHRA Cartridge to replace a damaged part or missing Turbo Part then we are the company you have been looking for. We can supply any Turbo Parts from a Compressor Shaft Nut through to a full, new, balanced Turbo Centre Housing Rotational Assembly (CHRA) Cartridge. Minor Turbo Parts can include
Turbo Compressor Wheels
Turbo Seal Plate / Back Plate
Turbo Bearing Housing
Turbo Heat Shield
Turbo Turbine Shaft & Wheel
Turbo Rebuild Kit
Turbo Nozzle Ring (Variable vane)
Turbo Actuator
Turbo CHRA Cartridge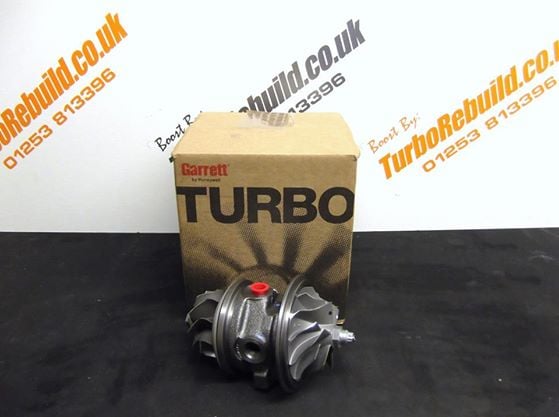 We have huge stock of common Turbo Components and Turbo Parts with our large portfolio of Turbocharger Manufacturers and Suppliers worldwide. We can supply Turbo Parts others cannot and currently supply many fellow Turbo Reconditioners with the parts that they use in their own rebuilds. In fact, many reconditioned turbos in circulation today will include Turbo Parts supplied by Turbo Rebuild.
All our Turbo Parts are made to meet, if not exceed, the quality of the original parts. In the case of Turbo Compressor Wheels and Turbine Shaft and Wheels, they are individually balanced to ensure reliability and quiet running. All Turbo Parts are those that we use in our own turbo rebuilds and are tested to destruction, making sure you will never be let down. We NEVER retail a product we are not 100% confident to use ourselves. Being a professional Turbo Reconditioner, with many years experience, we know what Turbo Parts are good and what are not. Sadly, there are many cheap Chinese Turbo Parts in circulation, which are made of poor quality material and have not only dangerous flaws in the castings, but are often built and sold without being balanced. By buying from Turbo Rebuild, you can be certain you will only receive the highest quality Turbo Parts and spares. At this point, its worth noting, Garrett DO NOT sell parts for the VNT Turbochargers; you CANNOT buy a Genuine Garrett VNT Turbo CHRA. It has been noted on a certain "marketplace" that sellers are stating that the item they are selling is a "Genuine Garrett New CHRA". As a supplier of Genuine Turbo Parts, we can confirm this to be incorrect. Garrett's, as well as other manufacturers', stance on this may change, but until it does, beware!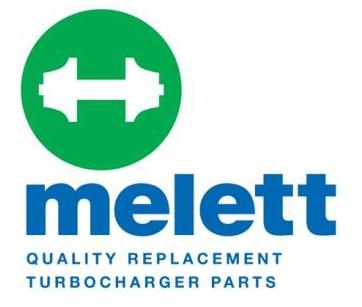 As an official supplier of the Melett brand, you can be sure we can supply the very best in new Turbo Parts. After all, three times winners of the prestigious UK Queen's Award for Enterprise 2006, 2009 and 2014, MELETT is recognised as the leading global brand in the development, manufacture and supply of quality replacement turbocharger parts to the professional aftermarket. MELETT also offer a growing range of complete CHRA/Core Assemblies, all of which are assembled and VSR balanced in Melett's fully equipped UK Core Production Facility.
We are proud to be a Melett supplier, not only to support British companies but also to work with a brand that cares about the quality of the work they do as much as the work we do.
FIND ALL OF YOUR TOP QUALITY TURBO PARTS