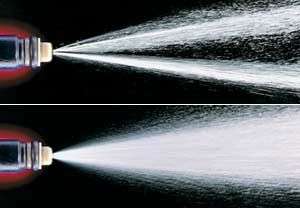 With our computer controlled Petrol Injector test bed, we have the ability to test multiple injectors in real time simulation side by side and precisely match petrol fuel flow rates to ensure perfect performance.
Testing and servicing of petrol fuel injectors can only be undertaken correctly by removal from the engine and mounting on a specialist test bed. This method can confirm all aspects of your petrol fuel injector are as specified by the manufacturer and can help diagnose issues.
With our service we can...
1) Check fuel injectors for leaks
2) Check the fuel Injector coil for electrical performance
3) Check fuel spray pattern
4) Check fuel flow rates in various situations (idle, different RPMS, under acceleration)
Injector Testing is only £4.95
Injector Servicing is only £9.95
Prices are per injector and are excluding shipping cost
As we dont sell replacement injectors, we wont simply condem your units and try a hard sell on some replacements, We will give you an expert opinion and try our up most to bring your injectors back to life!
Cars, motorbikes, boats..... you name it, we do it!
At Injector Clean UK we can not only test and service electronic fuel injectors, we can also flow test petrol fuel injectors side by side for comparison and also match injectors from batches to select sets with less than 1% variation!!
We can test 90% of todays electronic petrol fuel injectors including top feed and side feed units, both high and low impedance varieties, inc injectors manufactured by:
Bosch
Lucas
Delphi
Siemens
GM
Keihen
Denso
Weber
and MANY more!............
PLEASE NOTE HOSE FEED INJECTOR PIPES WILL NEED TO BE CUT TO REMOVE AND AS SUCH WILL NOT BE ABLE TO BE REUSED

Injector Clean UK service injectors for the general public, local aswell as national garages, service centres and the main dealer network throughout the world.