---
Buy in the next
for estimated delivery on
---
$0.00 exc. VAT
$51.13 exc. VAT
---
Sorry we're out of stock!
We can let you know when it's available again, just enter your email address below.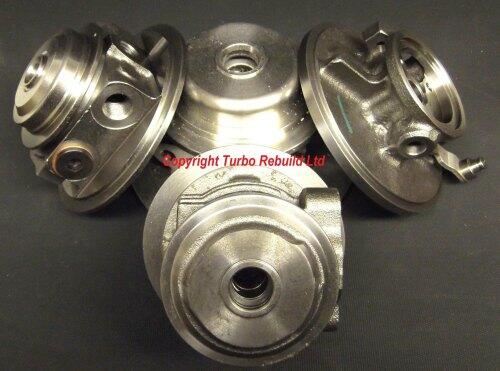 Garrett GT1244SZ (Turbo 836264-0001) Turbo Bearing Housing
Description

Our NEW replacement bearing housings are cast in only the finest materials and are finished in OE specification. Unless stated, all housings are a direct replacement for the original.

 

Condition:             NEW

Brand:                   AFTERMARKET

OE Part Number:


Quality:                  OE

Turbo Model:         GARRETT

 

SPECIFICATIONS

A) Bearing Housing Hub (Turbine Side)                     = 50.5mm

B) Bearing Housing to Turbine Housing Flange         = 69mm

C) Compressor Wheel Recess                                   = 45mm

D) Bearing Housing To Compressor Housing Flange = 117.9mm

E) Bearing Housing Compressor Flange Step            = 125.2mm

F) Oil Inlet Style/Thead                                               = M10 x 1.0

G) Oil Outlet Style/Thread                                           = M6 x 1.0

H) Water Port Thread                                                  = N/A

VNT Lever Position (if applicable)                               = N/A

NOTES:

 

Turbochargers using this bearing housing include:

836264-0001

VOLVO S60/ V40/ V60

2.0D

Average dispatch: 24 Hours

**PHOTO FOR ILLUSTRATION PURPOSES ONLY**

THE USE OF MANUFACTURERS NAMES, PART NUMBERS AND SYMBOLS ARE FOR THE USE OF REFERENCING ONLY AND DO NOT IMPLY THE PART IS MADE BY THE SAID MANUFACTURER.

ALTHOUGH WE MAKE OUR GREATEST EFFORTS TO ENSURE ALL OUR TURBO PRODUCTS ARE DESCRIBED CORRECTLY INCLUDING FITMENT INFORMATION AND DIMENSIONAL REFERENCES, WE CANNOT GUARANTEE THESE TO BE CORRECT AS MISTAKES CAN HAPPEN. WE WILL NOT BE HELD FOR ANY DISCREPANCIES DISPLAYED.