Melett enter the market of New Complete Turbochargers
Posted on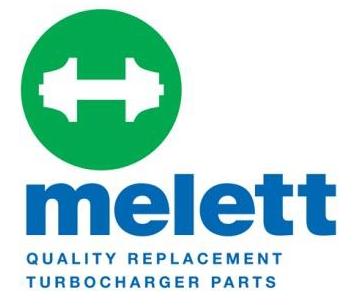 Melett this week launched their own range of complete brand new Turbochargers.
Turbo Rebuild met up with the Melett guys at Birmingham's NEC exhibition centre for the first ever Automechanika at the NEC. The idea has been a long time coming and the Turbochargers have been subjected to intense testing and quality inspection to ensure the customer receives the very best Turbocharger, something Melett demand of all their products.
The Melett range of complete Turbochargers fills the gap between Genuine OE replacement turbos and copy turbos (typically chinese). To protect both the Melett brand and also to ensure the customer received the quality you would expect of a Melett product, the majority of parts carry the Melett name and/or company branding.
All Melett complete New Turbochargers are:-
Engineered in the UK matching the OEM design

Manufactured to the high quality standards Melett demand of all of their products

Built, High speed balanced and flow benched for perfect performance in the UK
Whats more, being BRAND NEW, no exchange is required, so ideal for a repair where no old unit is available.
All units are complimented with a full gasket set to make the fitment as perfect as the product.
The initial range of units include OE Turbo part numbers:
765155 (Mercedes 3.0D & Chrysler 300C)
753420 (GT1544V PSA 1.6Hdi Engine, various fitment)
724930 (VAG Group 140BHP 2.0D)
721164/801891 (Toyota Previa/Avensis/Rav 4/Picnic/Estima)
708639 (Renault 1.9DCI F9Q)
761618 (GTA1746LV Grand Vitara)
717858 (Various VAG Group)
760680 (GTA1746LV Grand Vitara)
The pick of the bunch is the 765155 unit where Melett have not only designed and manufactured the Turbocharger itself, but also the complete electronic actuator. The actuator itself is known to suffer from issues on this application and with Melett attention to detail and there ethic for improving original design, this unit will offer a great alternative to an expensive OE replacement.
Being a offical supplier of all things Melett, Turbo Rebuild are happy to help find the solution to your Turbo woes.
Prices start from as little as £350 plus VAT & Delivery direct from Turbo Rebuild. Our online shop will soon be updated with all units and in most cases will be ready to dispatch to keep customer downtime to a minimum